ORB3: Boosting Tezos Gaming
Getting to know the ORB3 project and their plans to grow the Tezos gaming scene.
1,700 words, 9 minute read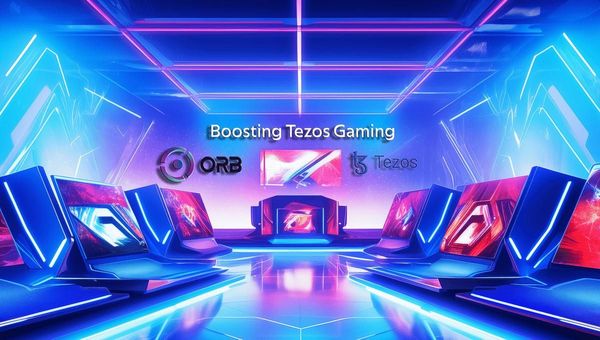 You might have noticed that I've been writing more and more articles about Tezos gaming. The reason is not just because of the huge potential this use case has to offer, but also because it's one of the most active scenes in terms of developments on Tezos. That means that there's definitely more coming!
This week we are looking into another promising project that is being built on Tezos and revolves around onboarding games into the amazing world of Tezos technology. The project is none other than ORB3 and for this deep dive, I got to ask their team some questions so here is the Q&A and I hope you find it as insightful as I did!
ORB3 Team Q&A #
Please tell us a bit about your team. Who are the people behind ORB3?
We are currently a small team with aspirations to grow big over time as the project and the company get bigger. In terms of the people, we are a small group of 5 people that form the core team of ORB, but we are also currently working with teams that take care of several development aspects of the project.

All of our core team members have a lot of experience when it comes to either game development or Web3/Crypto.

We are currently a small team with aspirations to grow big over time as the project and the company get bigger. In terms of the people, we are a small group of 5 people that form the core team of ORB, but we are also currently working with teams that take care of several development aspects of the project.

For example, our CEO Savvas, creator of The Six Dragons, the pioneering blockchain RPG, and founder of Blockpegnio.com, a leading Blockchain Games & Software company in Greece, brings extensive expertise and key partnerships with Playstation and other major gaming companies, having documented essential insights for their Web3 transition.

On the other hand, our CTO, Erenia has had a lot of experience in startup growth along with the technical experience, coupled with her strong academic background.

Socrates, our Lead Developer shares his extensive experience in game development.

Mihir, our Lead Back-end Developer has a proven record in smart contract development and has been involved in the development of various Marketplace projects in the Tezos community.

Kim, our Strategic Partnerships Manager has been providing us with much-needed business guidance in this initial phase of the project.

In general, we have managed to pull together individuals who not only share the vision of shaping the future of Web3 gaming overall but also have a good track record in both game development and Web3 expertise.
Why did you choose to build on Tezos?
Right now we believe Tezos as a blockchain is the only solution that can provide us the benefits of fast and cost-efficient transactions, low carbon footprint, while still maintaining decentralization and being a Layer 1 solution.

Furthermore, we believe that Tezos has the technology to support our project, especially when it comes to the scalability that the game dev and gamers community will bring.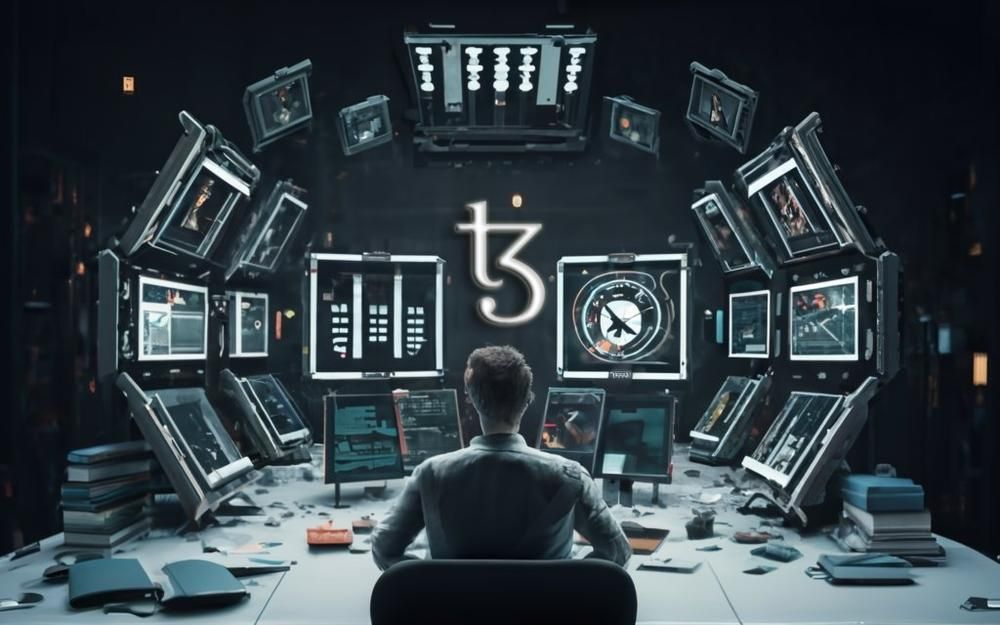 What is ORB3 and how does it work?
The ORB ecosystem consists of 3 service lines/ solutions that we have developed specifically for the game developers who wish to transition from Web2 to Web3. These three services are the following:

ORB3 Marketplace & Platform: A truly gamified Marketplace, custom-made with game developers and gamers in mind, which allows both to create truly engaging communities. Game Developers are able to showcase their projects through the Verified Game pages, where all the information about their game will be visible, and gamers are able to showcase their gaming identity in their Gamer's Identity page, where all their information, game stats, and social media will be available for the community to see.

Furthermore, the Platform allows game devs to easily manage their projects, Collectibles, transactions, auctions, team members, and more all through an easy-to-use UI platform, without the need to interact with any API or smart contract.

ORB3 API: This API sits at the heart of the ORB ecosystem. It is the API that contains all the Web3 features that ORB is bringing to game developers and what is powering the ORB3 marketplace. A very easy-to-use, granular, and dev-friendly API that can be used for any project and bring Web3 features to games.

UnityORB SDK: Combining the powerful features of the ORB3 API into simple to use, and ready-to-adopt functions, the UnityORB SDK is the best option for game developers who are just starting out and want an easy way to test Web3 out and see if it is a good fit for their project, without spending time money and committing to anything beforehand. The UnityORB SDK will offer two versions: a simple and an advanced one, each suitable for projects based on their complexity level. If you are looking for an SDK with enhanced security features and a more complex approach to the API integration, the advanced SDK is your friend.
What products and services will you offer?
We will offer the three products mentioned above (ORB3 Marketplace & Platform, ORB3 API, UnityORB SDKs) and a Governance platform as well, together with other small features to help game developers through their onboarding phase.

In terms of the Governance of the platform, the $ORB token will be used as voting rights for the Governance of ORB. There will be mainly two ways in which someone can get $ORB tokens. Either directly through the platform by purchasing said tokens, or by owning $ORB Infused Collectibles.

In ORB developers will be able to infuse their Collectibles with $ORB tokens, acting as a "backing". These tokens will follow the collectible in its entire lifecycle and will also act as voting rights for the governance.

This will allow us to engage gamers in the governance of the platform, together with game devs as well, simply by holding Collectibles.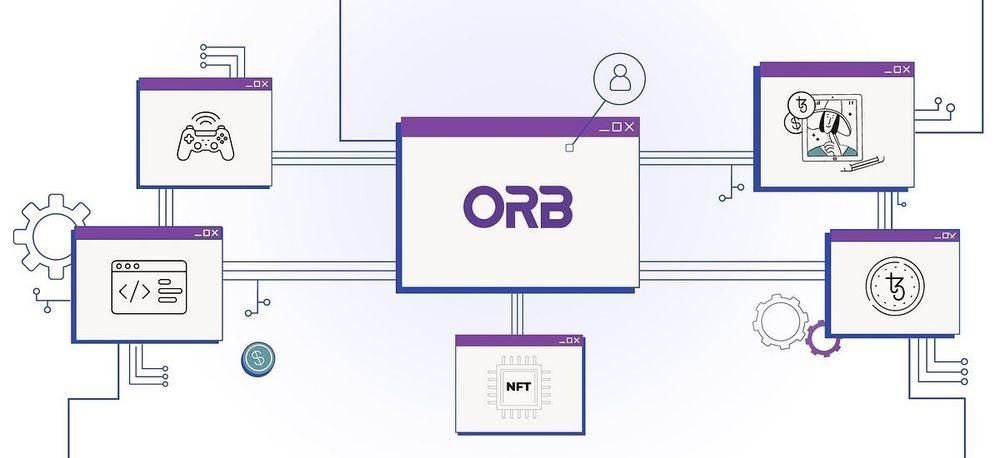 What game engines will you be able to work with?
As a starting point, we are developing the Unity SDK, as Unity covers a wide range of projects, from traditional PC games to consoles and mobiles.

On the other hand, with the release of the ORB3 API, any engine will be compatible with ORB, by simply being able to integrate the API, like any other API integration to a project. So Being Unity, Unreal, Godot, or even custom engines, or building for PC, Mobile, Consoles, and other platforms doesn't matter, we got you covered.

In the future, we have plans to develop SDKs and libraries specifically to cater to other development engines like Unreal Engine as well to make it easier for Web2 game developers.
Are there any games already in the process of coming to Tezos through your platform? Is there an ETA?
As of a couple of weeks now, The Six Dragons has started the implementation of ORB into the project. The process has been very easy so far, especially considering the fact that The Six Dragons is already running on another chain.

ORB has also been approached by other projects, in order to use our services to transform their games to Web3 projects.

Right now the team is working very hard to be able to align to the milestones of the roadmap. This will allow ORB to officially release the API and Marketplace at the start of 2024 on Tezos testnet, allowing everyone to test it out.

The platform will also be launched on Tezos Mainet in Q1 of 2024 along with the first early adopter - The Six Dragons.
Which parts of the game will be on-chain for example?
The Six Dragons offers a wide range of in-game mechanics that actually run on-chain. For example, players can craft weapons/armor pieces live in the game directly on-chain. Furthermore, they can enchant already owned weapons which are NFTs, equip their NFTs in game, or trade NFTs for access to certain areas in the game. It's truly amazing to have collectibles being created on runtime, or being traded in-game.
What other future plans can you share? What is the vision?
Our vision is to truly help all game developers easily onboard Web3 in a fast frictionless way by providing ready-to-adopt solutions to them. We aim to help shape the future of Web3 gaming by making it easier for game developers to access it. We have a lot of plans for the future especially as we grow as a team.

For the coming months and especially for 2024 our focus is on developing our core products, which include the Governance platform as well. We want to onboard at least 10 games at the start of 2024 who will be our early adopters and then gradually open up the applications to be able to accept even more projects on the platform.
As we wrap up our exploration of the ORB3 project, it's clear that the Tezos gaming ecosystem stands on the precipice of a grand transformation. With ORB3's suite of developer tools and services - encompassing a gamified marketplace, an intuitive API, and the UnityORB SDKs - game developers will soon have a robust framework to transition into the Web3 space. The project's ambition isn't just theoretical; it's already in motion with The Six Dragons setting the pace as an early adopter. ORB3's roadmap for 2024 lays out a promising future where a plethora of games could thrive on Tezos, leveraging its low carbon footprint and high efficiency.
The team's vision extends beyond mere technology; they aim to foster a community where gamers and developers converge, empowered by ORB tokens to participate in governance and share in the platform's evolution. If you are interested in learning more about ORB3, you can subscribe to their newsletter through their website, follow their X account (former Twitter), or check out their YouTube channel!
As I said at the beginning of the article, there is a lot more coming for the Web3 gaming space. Stay tuned, for the game is changing, and it's happening right here on Tezos!