Tezos Foundation Participates in HomeDAO's Inaugural Funding Round
The Tezos Foundation is supporting Web3 incubator HomeDAO in its expansion plans.
750 words, 4 minute read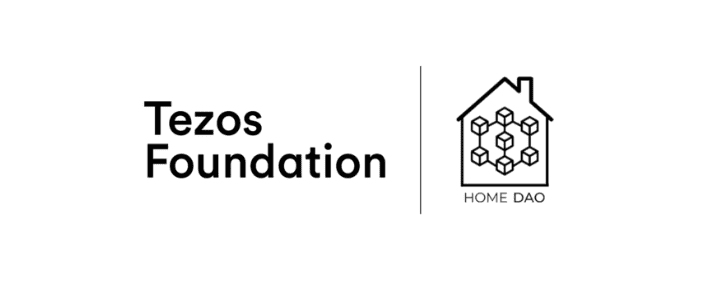 Oxford-based web3 incubator HomeDAO expands to London and Cambridge
HomeDAO supported firms valued at more than $100 million
Oxford-based HomeDAO, the incubator collective that provides homes and workspace for Web3 leaders of tomorrow, has completed its inaugural funding round with participation from the Tezos Foundation, Hyperithm, and Pragma, to expand its innovative business model to London and Cambridge.
HomeDAO provides communal housing and workspaces for ambitious Web3 developers and entrepreneurs. Would-be residents in HomeDAO homes who pass an application process enjoy a 3 to 12 month residential accelerator where they live and work with like-minded builders while benefiting from workshops, hackathons, and Web3 industry connections including venture backers.
The formal funding round builds on early-stage sponsorship from the likes of Alan Howard (the founder of Brevan Howard and Webn Group), ConsenSys (the company behind MetaMask and Infura, led by Ethereum co-founder Joe Lubin), Nickel Digital (a London-based digital assets hedge fund), and NEAR Protocol, who helped cover initial start-up costs and/or offered support to ecosystem companies.
Statement from HomeDAO co-founder, Josh Lavorini:
"HomeDAO is a call to arms to those outliers in the UK who assert that ambition is alive in the British Isles. Bolstered by Prime Minister Rishi Sunak's support of the blockchain industry and the recent arrival of a16z crypto to England, HomeDAO aims to spearhead the growth of crypto development and adoption at a national and global scale."
Statement from Amar Odedra, Head of Venture Capital for TriliTech, an adoption hub for the Tezos blockchain:
"We are delighted to announce Tezos Foundation's participation in HomeDAO's inaugural funding round, having been thoroughly impressed by their early achievements in nurturing high-quality ventures within their first year of operation. With over 70 individuals at Trilitech, the UK-based development and adoption hub for the Tezos blockchain, our investment in HomeDAO reaffirms our commitment to supporting the brightest Web3 innovators emerging in the UK and beyond. We're proud to support this unique platform, and look forward to collaborating with HomeDAO and its growing community."
Since its founding in November 2022 in Oxford, HomeDAO has housed 25 people and nurtured seven Web3 startups. Those firms are now collectively valued at more than $100 million based on fund raises from 7% (investors in Oculus, Flexport), Charlie Songhurst (first investor in Stripe, Uniswap), Tom James (first investor in ZenDesk), Geometry, Maven11, 1kx and Animoca Brands.
HomeDAO incubated companies occupy a range of different verticals: from hardware innovations on the EVM and modular account abstraction infrastructure to novel insurance protocols, NFT financing, gaming and applications of succinct proofs, the originality and ingenuity of the founders at these stages has been one of the most impressive.
Moreover, HomeDAO members have won every Ethereum hackathon they attended, racking up more than 10 victories over the course of the year, including the most viral ETH Global project ever, ZK Microphone, which won the main prize at ETH CC in Paris.
HomeDAO is also an investor and has to-date backed five resident founders. Each investment was made on its own merits and is not a condition of residing in a HomeDAO residence.
HomeDAO's new investor partners gain exposure to a growing portfolio of investee companies, as well as access to the Web3 developers of the future and the promising businesses and applications they are building. Investor partners can also take part in HomeDAO workshops and act as mentors and advisers to members.
About HomeDAO #
HomeDAO is a community of founders and operators in web3 that launched in November 2022 as a unique physical environment for aspiring founders in crypto to accelerate their learning and potential. The structure was based on the thesis that unprecedented immersion of highly talented, ambitious, aligned individuals would lead to disproportionate growth and opportunity for all involved.
About the Tezos Foundation #
The Tezos Foundation is a Swiss non-profit foundation that supports the development and long-term success of the Tezos protocol, an energy-efficient blockchain with the ability to evolve by upgrading itself. For more information, please visit www.tezos.foundation.
About Tezos #
Tezos is an open source project and a scalable, energy efficient, public blockchain for assets and applications. It empowers builders, developers and businesses to deploy applications at low cost. One of the original Proof of Stake blockchains, the Tezos protocol is supported by a global peer-to-peer network and is valued for its long-term upgradability, open participation, and smart contract safety.
As a result, Tezos is home to a thriving community of artists, scientists, developers and others who wish to create and transfer value frictionlessly in a digital-centric world. For more information, please visit www.tezos.com.