Van Gogh Digital Collectibles Herald New Partnership Between Tezos Foundation and Musée d'Orsay
Discover the partnership between The Tezos Foundation and Musée d'Orsay, starting with digital souvenirs by Keru for the Van Gogh exhibition.
1,100 words, 6 minute read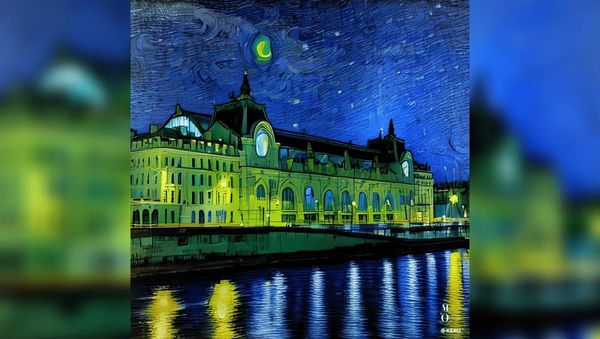 Zug, Switzerland
KERU to work with Musée d'Orsay on a digital souvenir for upcoming Van Gogh in Auvers-sur-Oise: the final months exhibition
Musée d'Orsay to collaborate with artists inspired by the museum's collection to mint works on Tezos
Collaboration will see exhibitions by Web3 artists and educational events
The Tezos Foundation is excited to announce a year-long partnership with leading art and culture institution Musée d'Orsay. The Musée d'Orsay will work in partnership with Tezos-based platform KERU to issue the first digital souvenirs for its upcoming, seminal exhibition "Van Gogh in Auvers-sur-Oise: the final months", which opens on October 3, 2023.
Two unique digital souvenirs are available to visitors. The first one is a representation of Van Gogh's final palette, which was lent to the artist by Doctor Gachet in Auvers-sur-Oise. This souvenir can be easily shared in augmented reality using a mobile phone (compatible with iOS/Android). The second souvenir is a digital artwork intricately crafted by KERU in collaboration with the Musée d'Orsay, inspired by Van Gogh's paintings.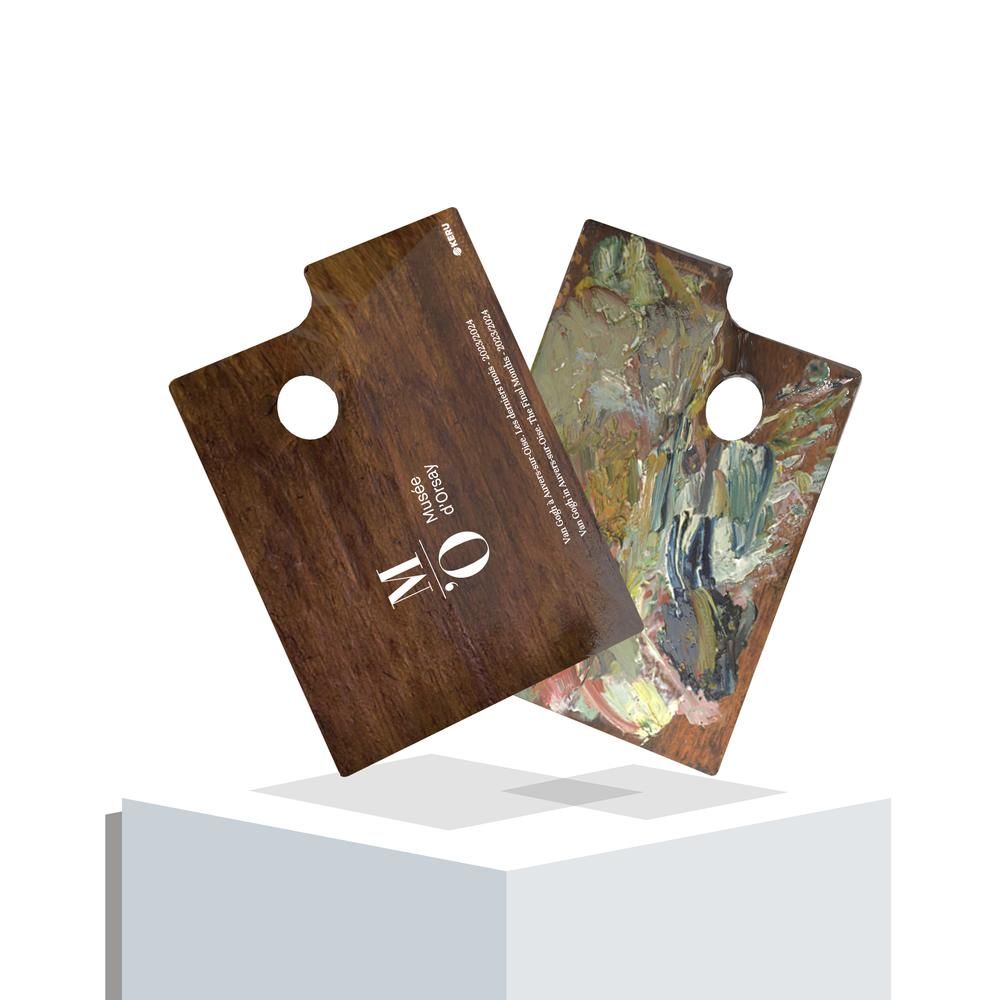 Van Gogh's palette, digital souvenir by KERU created for the Musée d'Orsay © Musée d'Orsay and KERU
In addition, the Musée d'Orsay is dedicated to fostering meaningful connections with its audience by providing exclusive and unprecedented benefits to its visitors, including the chance to win a lifetime pass to the Musée d'Orsay.
Furthermore, the Musée d'Orsay and the Tezos Foundation will collaborate on a series of conferences and educational programs scheduled throughout the year-long partnership, which will be aimed at bringing web3 to the museum's wider audiences.
The Musée d'Orsay chose to partner with the Tezos Foundation due to the blockchain's robust web3 arts & culture ecosystem and the ecosystem's commitment to the digital art community and sustainability. Moreover, the museum was able to rely on the Tezos blockchain network of experts from Trilitech and Nomadic Labs to bring the project to life.
We are excited to offer our visitors the opportunity to take away with them digital souvenirs of this exceptional exhibition," said Christophe Leribault, president of the Musées d'Orsay and de l'Orangerie. "An original reminder of their experience which won't sit on their shelves but that they will always carry close to them in the memory box of their phone, their computer desk or their home screen! For that, we have chosen to partner with KERU and more widely with the Tezos Foundation for its open and environmentally responsible model that aligns with our values and commitments.
The relationship commenced in 2022 following the Musée d'Orsay's participation in the second cohort of the Web3 Arts and Culture (WAC) Labs Fellowship program, which onboards global cultural institutions to web3 and includes education about and support for the development of institution-specific projects on the Tezos blockchain.
The Musée d'Orsay teams' desire to include web3 strategies is supplemented by their choice to explore Crypto Art projects at large," said Valérie Whitacre, Head of Art at TriliTech, a London-based adoption hub for the Tezos blockchain. "What is Crypto Art if not a newest artform aspiring for recognition? In addition to the Museum's pioneering choice to integrate blockchain projects into their programming, the teams' recognition of Crypto Art's place in celebrating innovation in art and artistic practice is at the heart of this collaboration.

We are honoured that the Musée d'Orsay has chosen KERU to introduce the very first digital souvenir experience to visitors of the Van Gogh exhibition. We firmly believe that blockchain technology should act as a means to strengthen connections, rather than being the ultimate objective, and our partnership perfectly illustrates this philosophy" said Hélène Quintin, CEO of KERU.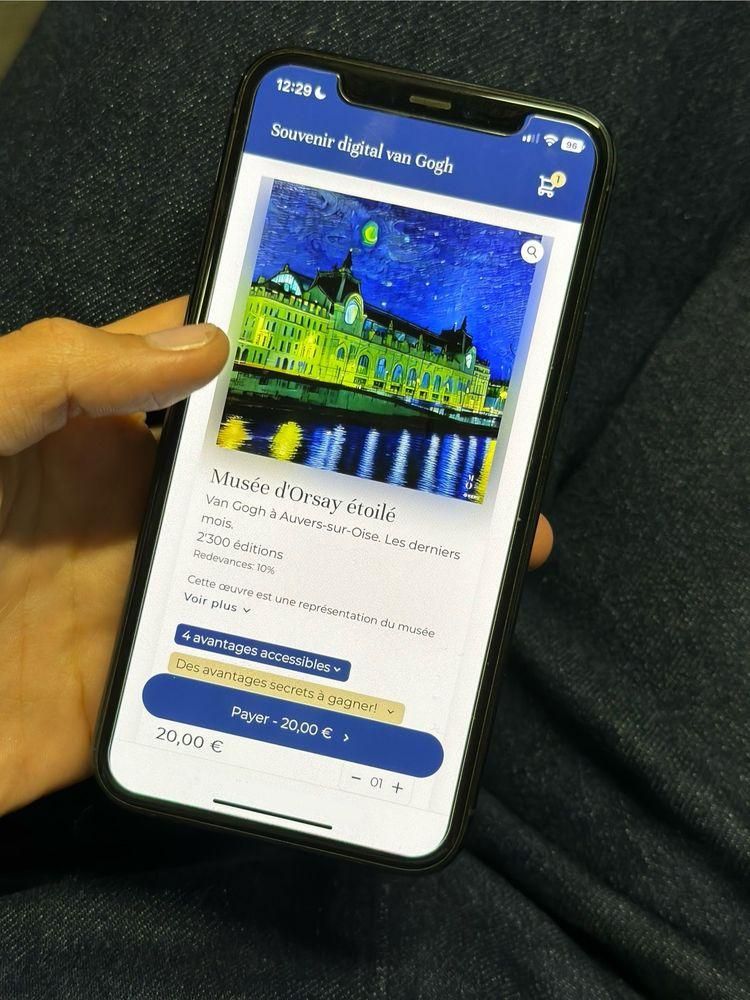 Keru marketplace - Visitors can easily purchase their digital souvenirs online using card payments
The relationship with the Musée D'Orsay continues the Tezos Foundation's legacy of supporting technological innovation in the arts & culture sector. In recent years the Tezos ecosystem has increased its support for arts & culture institutions and artists' estates seeking to learn more and explore NFTs and web3.
For instance, in October 2022, the Tezos Foundation announced a two-year partnership with London's Serpentine, including an immersive exhibition of works by Gabriel Massan and their creators centred around a game and minting memories as NFTs. From November 2022 to the present day, Refik Anadol's Unsupervised exhibition at the Museum of Modern Art (MoMA) in New York included an attendance token minted on Tezos through the Autonomy Wallet.
Furthermore, in March 2023, the estate of Lee Mullican partnered with Feral File and curator Anika Meier to mint 12 of the artist's digital experiences on the Tezos blockchain. And in August 2023, the Tezos Foundation supported a novel examination of poet Allen Ginsberg's work using AI technology which debuted at Fahey/Klein Gallery in Los Angeles.
About Tezos #
Tezos is an open-source project and a scalable, energy efficient, public blockchain for assets and applications. It empowers builders, developers and businesses to deploy applications at low cost. One of the original Proof of Stake blockchains, the Tezos protocol is supported by a global peer-to-peer network and is valued for its long-term upgradability, open participation, and smart contract safety. As a result, Tezos is home to a thriving community of artists, scientists, developers and others who wish to create and transfer value frictionlessly in a digital-centric world.
About KERU #
KERU collaborates with cultural and tourist sites and events internationally to offer visitors the first digital souvenirs with unique benefits associated with it.
KERU makes technology accessible to everyone through a simple and user-friendly platform. In only 20 seconds, anyone can obtain a digital souvenir without requiring any technical knowledge. These digital souvenirs are secured on the Tezos blockchain. The company is based in STATION F, Paris, and is a member of SISTA Entrepreneure network.
About the Musée d'Orsay #
Housed in a former railway station in the heart of Paris, today, the Musée d'Orsay has the largest collection of impressionist and post-impressionist art in the world. Reflecting Western artistic creation from 1848 to 1914, its collections bear witness to all forms of expression, from painting to architecture, including sculpture, the decorative arts and photography. Some of the most famous artists rub shoulders here: Millet, Courbet, Degas, Monet, Manet, Gauguin and Van Gogh, not to mention Carpeaux, Rodin, Nadar, Vallotton, Vuillard, etc. In 2022, the museum welcomed over 3,270,000 visitors.