Watch Tezos Co-Founder Kathleen Breitman's Appearance at Code Fest 2022
Among the topics covered were Breitman's early business ambitions, her professional dynamic with Tezos co-founder Arthur Breitman, and how to deal with 'crypto bros'.
550 words, 3 minute read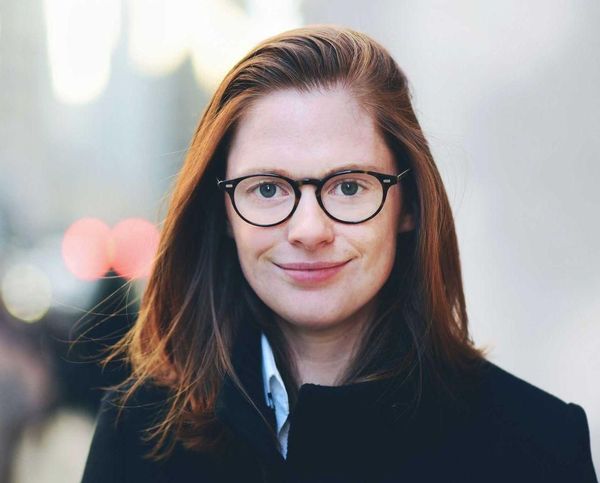 CodeFest is an annual 2-day event organized by - the largest provider of free coding courses for women in the UK. Held this year on September 15th and 16th in London, CodeFest 2022 saw six panel discussions and several talks and presentations by key thought-leaders in the world of tech. One of the guest speakers at this year's event was co-founder of Tezos, Kathleen Breitman, who was interviewed on day 1 of CodeFest by Code First Girls CEO Anna Brailsford.
Among the topics covered in their conversation were Breitman's early business ambitions, her professional dynamic with Tezos co-founder Arthur Breitman, and how to deal with 'crypto bros'.
You'll find some extracts from Kathleen's appearance below, and you can watch the full segment at the top of this page. Kathleen Breitman's segment starts at the 3 hour, 12 minute mark.
Kathleen Breitman's background and early business experience:
I grew up in a family of entrepreneurs and Irish immigrants who came over to America and started Irish pubs. My dad is a contractor who had a small business. I grew up around it. And even on the worst days, I think there was a satisfaction in working for yourself that was tacitly put upon me from a very young age. […] When I met my husband, I was in college and I was running a consulting group [with] 10 or 15 people on staff. I was doing that when I was 18. I just always liked working for myself and tinkering and figuring problems out.
What Web3 means:
Web3 is a moniker that's more or less a reaction to the ad-based way that the web is monetized today. […] The idea behind Web3, or what people think they're talking about when they talk about Web3, is this more empowered version of the Internet, where creatives and the folks who contribute to the bottom line of the ad-based model get their stock a little bit better.
On demystifying Web3 and making it more accessible to women:
I think there's a complex that a lot of folks have gotten where they're like, 'Oh, if I don't understand everything about a consensus algorithm, how could I possibly ever use a blockchain?'

[…] I don't know everything about how the internet works, but I certainly benefit from it. […] You don't have to know everything in order to be contributing to this ecosystem. In fact, I think what's been missing is the softer side of it, the narration [of] 'why do we do this?' That's been mostly dominated by men. So I would say, 'please, ladies, please come. The water's warm'.
On Kathleen Breitman's experience of working in Web3, and on Tezos:
There's two nice things about working in this industry. One is that most of the people who actually do this stuff are not total pr**ks, basically. It's mostly the folks who are the sorest winners in the world who tweet incessantly […]. Actually, one of the perks of doing what I do, and working with people in the Tezos ecosystem, is that consistently I work with people who are much smarter than me. And that's honestly the best high that I get, meeting and collaborating with folks.
Full programming from both days of CodeFest 2022 is archived on the main event website here.
---
Related Links: #